Plot & Land For Sale In Alibaug
At

₹1.49

Cr * - The House of Abhinandan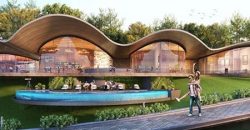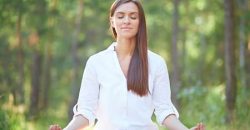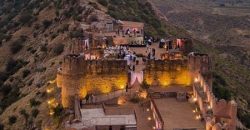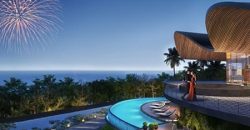 Description
Lodha Abhinandan offers a unique living experience where the sea meets the sky. Imagine waking up to a cool breeze, surrounded by lush green vegetation and the soothing sounds of birds chirping. This property provides a tranquil environment with all the world-class amenities you could desire.
Situated on a beachfront, Lodha Abhinandan is nestled amidst beautiful greenery. If Marine Drive is known as the Queen's Necklace, then this property can be considered a string of nine stunning beaches. It is located in Anjarle, a rapidly growing tourist destination that promises a vibrant future. We have aptly named this project "Land for all Sea for all," highlighting its accessibility and appeal.
Tomorrow World, the location of Lodha Abhinandan, is approximately 230 kilometers from Mumbai and 215 kilometers from Pune. Thanks to the upcoming infrastructure developments in the area, the travel time to reach Anjarle and the Tomorrow World project will be significantly reduced by two hours. This makes it an ideal location for both investment and a second home.
Whether you are seeking a weekend retreat or a permanent residence, Lodha Abhinandan offers a serene and picturesque setting. Imagine strolling along the beach, indulging in water sports, or simply relaxing and enjoying the breathtaking views. Additionally, the property provides a range of amenities to enhance your lifestyle and ensure your comfort.
Investing in Lodha Abhinandan not only offers the potential for financial gains but also the opportunity to immerse yourself in the natural beauty and tranquility of this coastal paradise. As the region continues to develop and attract more tourists, the value of this property is expected to appreciate.
home.
The House of Abhinandan Connectivity
Our location, The Foothills of Matheran is well connected to nearby urban centers as well as nearby
cities like Mumbai, Pune and Nashik, through an extensive network of roads and railways.
It lies central to Mumbai and Pune, just a short 2 hours away from both Metropolises. The State Highway
79 connects you to Karjat – Neral road and Mumbai, to the NH 4 and Pune, the Karjat Murbad Road and
Neral Badlapur Road.
The nearest railway station – Neral Junction, lies just 15 mins away and is a major junction for trains
from Mumbai and Pune and is thus rightfully known as the railroad junction. Shelu Railway station on
the central suburban line is also just 20 minutes away.
Neral has been declared an Industrial Free Zone as it lies at the foothills of Matheran and close to
Bhimashankar Hills.
Contact