3 BHK For Sale In Vashi,Navi Mumbai
At

₹3.15

CR* - Arihant Advika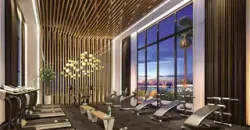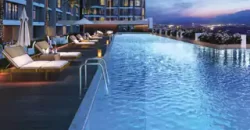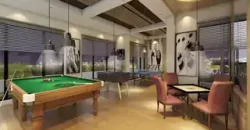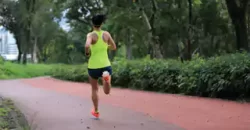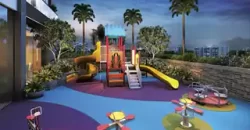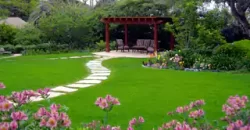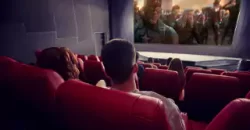 Address
Country:

India

Province / State:

Maharashtra

City / Town:

Navi Mumbai

Neighborhood:

Vashi
Open on Google Maps
Description
Arihant Group Advika Vashi is a collaborative effort between Arihant Superstructures and Advika Developers, bringing you a premium residential project in Navi Mumbai. This project offers luxurious 2 BHK and 3 BHK homes, accompanied by a range of modern amenities that enhance the overall living experience. Some of the amenities available include a badminton court, amphitheatres, cycling and jogging track, gymnasium, landscaping and tree-lined pathways, clubhouse, and a party lawn, among others. These amenities are carefully designed to cater to the diverse needs and preferences of residents, ensuring a comfortable and fulfilling lifestyle.
Strategically located in a prime area, the project is surrounded by lush greenery, offering a serene and tranquil living environment. Additionally, it enjoys excellent connectivity to major landmarks and provides easy access to the rest of the city. This makes commuting hassle-free and allows residents to conveniently access essential amenities, such as schools, hospitals, shopping centers, and entertainment options.
The Arihant Group Advika Vashi project reflects a commitment to delivering premium residences with a focus on comfort, aesthetics, and connectivity. With its range of modern amenities, strategic location, and attention to detail, it offers a desirable living option for individuals and families looking for a high-quality residential experience in Navi Mumbai.
Arihant Advika Highlights
Ample Car Parking Spaces
4 levels of Car Parkings
Podium Lifestyle Indulgences
Lavish Club Life Experience
2 High Rise Towers of 26 Storeys each
Extravagant Rooftop with Sky Lifestyle Features
Located At The Prime Locality of Vashi, Sector-9
Spacious 2,3,4 & 5 BHKs of 11ft. floor to floor height
Arihant Advika Connectivity
Sion-Panvel Highway – 5 Kms
Palm Beach Road – 2 Mins
Thane via Airoli – 20 Mins
Vashi Railway Station – 5 Mins
Super Stores & Hyper-Markets nearby
Upcoming Navi Mumbai International Airport – 30 Mins
Contact
Similar Properties
Arihant Group Advika Vashi is a collaborative effort between Arihant Superstructures and Advika Developers, bringing you a premium residential project in Navi Mumbai. This project offers luxurious 2 BHK and 3 BHK homes, accompanied by a range of modern amenities that enhance the overall living experience. Some of the amenities available include a badminton court, …<p class="read-more"> <a class="" href="https://www.indiarealtybazaar.com/property/2-bhk-for-sale-in-vashi-navi-mumbai-arihan-advika-kharghar/"> <span class="screen-reader-text">2 BHK For Sale In Vashi,Navi Mumbai</span> Read More »</a></p>
IGodrej Properties Navi Mumbai is set to introduce a luxurious residential project in Navi Mumbai. Godrej Bayview Vashi promises to be a unique and exceptional development in the area. Spanning across a substantial open space, it stands as one of the largest in Navi Mumbai, offering residents a sense of spaciousness and tranquility. The project …<p class="read-more"> <a class="" href="https://www.indiarealtybazaar.com/property/2-bhk-flat-for-sale-in-vashi-navi-mumbai-godrej-bayview/"> <span class="screen-reader-text">2 BHK Flat For Sale In Vashi</span> Read More »</a></p>
IGodrej Properties Navi Mumbai is set to introduce a luxurious residential project in Navi Mumbai. Godrej Bayview Vashi promises to be a unique and exceptional development in the area. Spanning across a substantial open space, it stands as one of the largest in Navi Mumbai, offering residents a sense of spaciousness and tranquility. The project …<p class="read-more"> <a class="" href="https://www.indiarealtybazaar.com/property/3-bhk-flat-for-sale-in-vashi-godrej-bayview/"> <span class="screen-reader-text">3 BHK Flat For Sale In Vashi</span> Read More »</a></p>