2 BHK Flat In Panache, Pune
At

₹90.00

Lakhs* - Lodha Panache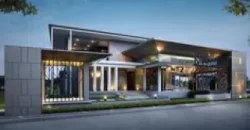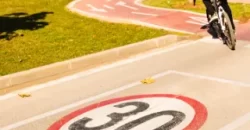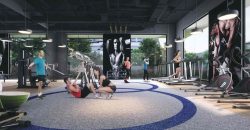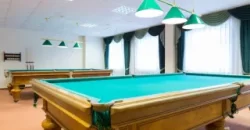 Address
Country:

India

Province / State:

Maharashtra

City / Town:

Pune

Neighborhood:

Hinjewadi
Open on Google Maps
Description
Located in the prime area of Hinjewadi, Pune, Lodha Panache boasts high-rise towers and a world-class clubhouse. This prestigious development offers luxurious 2BHK and 3BHK Flats.The location itself is not only admirable but also easily accessible, providing residents with the convenience of travel. Lodha Panache is situated in one of Pune's emerging residential hubs, surrounded by renowned schools, top-notch healthcare facilities, malls, restaurants, and IT parks, creating a thriving and affluent neighborhood. Additionally, it is conveniently located just 6.5 km from the Mumbai-Pune Expressway, further enhancing connectivity.
This magnificent project aims to be the epitome of luxury and sophistication, with its impressive address and state-of-the-art features. It promises to provide residents with an extraordinary living experience, offering a sustainable ecosystem with over 25 activities and an upscale retail zone. Lodha Panache is designed as a private gated community, ensuring round-the-clock security and manned provisions, granting residents peace of mind and a sense of safety.
Lodha Panache is set to redefine the standards of luxurious living, with its prime location, remarkable amenities, and upscale features. Whether it's indulging in the world-class clubhouse, exploring the retail zone, or enjoying the sustainable ecosystem, residents will be treated to an unparalleled living experience. Furthermore, the proximity to essential facilities and the city's major expressway adds to the convenience and desirability of this prestigious development. Embrace a life of opulence and security at Lodha Panache, where every detail has been carefully crafted to elevate your living experience.
Lodha Hinjewadi Highlights
75% open space
Total Area : 12 Acres
Balewadi Metro Station – 4 km
Hinjewadi Metro Station – 1.8 km
Hinjewadi, the fast developing IT hub of Pune.
Pune Junction railway station is at 17 km.
Stylish life standards have sufficient parks and green trees
The nearest airport to Hinjewadi is Pune (PNQ) Airport which is 19 km away.
Schools, Hospitals, Shopping malls, Convenience stores, Bus stop, Restro, Railway station nearby.
Lodha Hinjewadi Connectivity
Infosys Circle: 0.9 km
Pune (PNQ) Airport – 19 km
Balewadi Metro Station – 4 km
Hinjewadi Shivaji Chowk – 1.8 km
Hinjewadi Metro Station – 1.8 km
Pune Junction Railway Station : 17 km
Contact
Similar Properties
Shapoorji Pallonji Joyville Sensorium is a luxury residential tower situated near Phase 1 in Hinjewadi, Pune. This project offers thoughtfully designed 2 BHK in Hinjewadi and 3 BHK flats in Hinjewadi, catering to different housing needs. The highlight of Joyville Sensorium is its unique architectural design, where each floor houses only 6 apartments, providing a …<p class="read-more"> <a class="" href="https://www.indiarealtybazaar.com/property/2-bhk-flat-in-pune-shapoorji-pallonji-joyville-sensorium/"> <span class="screen-reader-text">2 BHK For Sale In Pune</span> Read More »</a></p>
Shapoorji Pallonji Joyville Sensorium is a luxury residential tower situated near Phase 1 in Hinjewadi, Pune. This project offers thoughtfully designed 2 BHK in Hinjewadi and 3 BHK flats in Hinjewadi, catering to different housing needs. The highlight of Joyville Sensorium is its unique architectural design, where each floor houses only 6 apartments, providing a …<p class="read-more"> <a class="" href="https://www.indiarealtybazaar.com/property/3-bhk-flat-for-sale-in-pune-shapoorji-pallonji-joyville-sensorium/"> <span class="screen-reader-text">3 BHK Flat For Sale In Pune</span> Read More »</a></p>
Located in the prime area of Hinjewadi, Pune, Lodha Panache boasts high-rise towers and a world-class clubhouse. This prestigious development offers luxurious 2BHK and 3BHK Flats.The location itself is not only admirable but also easily accessible, providing residents with the convenience of travel. Lodha Panache is situated in one of Pune's emerging residential hubs, surrounded …<p class="read-more"> <a class="" href="https://www.indiarealtybazaar.com/property/3-bhk-flat-for-sale-in-hinjewadi-pune-lodha-hinjwadi/"> <span class="screen-reader-text">3 BHK Flat In Panache, Pune</span> Read More »</a></p>