1 BHK Flat for sale In Naigaon, Mumbai
At

₹32.00

Lakhs* - Navkar City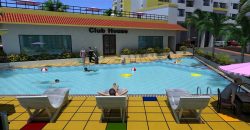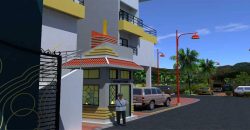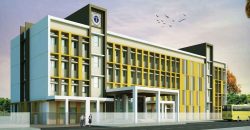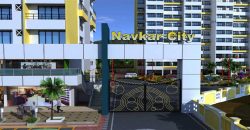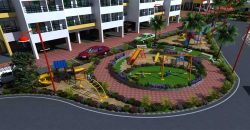 Address
Country:

India

Province / State:

Maharashtra

City / Town:

Western

Neighborhood:

Naigaon
Open on Google Maps
Description
Navkar City, located in Naigaon East, is a sprawling township spanning an impressive 10,00,000 square feet. It offers a range of residential Project in Mumbai, including 1, and 2 BHK Flat, coupled with state-of-the-art amenities. This development aims to provide residents with an urban-inspired lifestyle within its expansive 15-acre premises.
Navkar City prides itself on its top-notch amenities, which include two swimming pools and two clubhouses. These facilities offer residents a chance to relax, unwind, and engage in various recreational activities. Moreover, the township is well-connected to the city, thanks to the proposed Bhayandar-Naigaon Sea Link and the upcoming Metro 7 project. These infrastructural developments will enhance accessibility and convenience for residents, making commuting easier. Additionally, the Vasa East-West Flyover provides smooth access to other parts of the city.
One of the standout features of Navkar City is its proximity to transportation hubs. The development is just a 5-minute walk from Naigaon railway station, enabling residents to easily access the local train network. Furthermore, Juchandra railway station is a mere 10-minute walk away, offering an alternative transportation option for residents.
Navkar City Highlights
Swimming Pool, Clubhouse, Gym & 30+ Modern Amenities
15 acres of development with 2 Swimming pools, 2 Club house
The complex has 80+ luxury amenities and excellent connectivity.
Recreational Parks, World Class School, Hospitals & Shopping Malls in the vicinity
Navkar City Connectivity
Highway less than 15 mins
Naigaon Railway Station less than 15 mins
Upcoming Metro Station less than 15 mins
class="w-100″>walkable distance from Naigaon Station.
Recreational Parks, World Class School, Hospitals & Shopping Malls in the vicinity
Contact
Similar Properties
Navkar City, located in Naigaon East, is a sprawling township spanning an impressive 10,00,000 square feet. It offers a range of residential Project in Mumbai, including 1, and 2 BHK Flat, coupled with state-of-the-art amenities. This development aims to provide residents with an urban-inspired lifestyle within its expansive 15-acre premises. Navkar City prides itself on …<p class="read-more"> <a class="" href="https://www.indiarealtybazaar.com/property/2-bhk-flat-for-sale-in-naigaon-mumbai-navkar-city/"> <span class="screen-reader-text">2 BHK Flat for sale In Naigaon, Mumbai</span> Read More »</a></p>
Sunteck Realty presents Sunteck West World Naigaon, a luxurious residential project offering 1 and 2 BHK homes. This development is considered one of the top-rated communities in Naigaon, equipped with modern amenities to enhance your lifestyle. Sunteck West World boasts a well-designed layout that provides easy access to nearby schools, colleges, hospitals, gardens, community clubs, …<p class="read-more"> <a class="" href="https://www.indiarealtybazaar.com/property/2-bhk-flat-sale-in-mumbai-sunteck-west-world/"> <span class="screen-reader-text">2 BHK For Sale In Naigaon, Mumbai</span> Read More »</a></p>
Sunteck Realty presents Sunteck West World Naigaon, a luxurious residential project offering 1 and 2 BHK homes. This development is considered one of the top-rated communities in Naigaon, equipped with modern amenities to enhance your lifestyle. Sunteck West World boasts a well-designed layout that provides easy access to nearby schools, colleges, hospitals, gardens, community clubs, …<p class="read-more"> <a class="" href="https://www.indiarealtybazaar.com/property/1-bhk-in-naigaon-sunteck-west-world/"> <span class="screen-reader-text">1 BHK For Sale In Naigaon, Mumbai</span> Read More »</a></p>