1 BHK Flat For Sale In Thane
At

₹57.00

Lakhs* - Lodha Crown Thane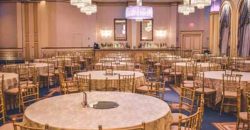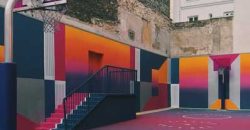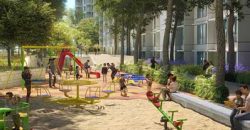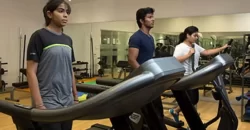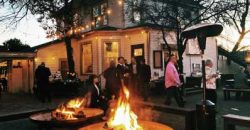 Address
Country:

India

Province / State:

Maharashtra

City / Town:

Thane

Neighborhood:

Majiwada
Open on Google Maps
Description
Lodha Crown is an upcoming residential project in thane that will be developed in phases on a 4-acre land parcel. The first phase has already been launched, featuring two towers, each consisting of a ground floor and 23 additional floors. These towers will house premium 1 BHK and 2 BHK Flat in Thane, offering a range of options to potential buyers.
Located in Thane West, specifically opposite Lodha Amara in Kolshet, the project benefits from its proximity to various amenities. Ghodbunder Road is only 1.2 kilometers away, providing easy access to transportation routes. Additionally, Dmart Kolshet, R-Mall Thane, Manpada Metro station, Kapubawdi Junction, and Majiwada Junction are all conveniently located within a few kilometres of the project.
Lodha Crown will offer an impressive array of more than 40 ultra-luxury amenities for residents to enjoy. With 60% of the project dedicated to open spaces, including lush greenery and old trees, the development aims to create a serene and nature-filled environment. The central green plaza spans an impressive 70,000 square feet and offers stunning views. Other amenities include a large swimming pool with a deck, a 30,000 square feet clubhouse, a kids' pool, a gymnasium, an amphitheatre, a skating rink, an exercise station, a badminton court, a basketball practice court, and much more.
The residences at Lodha Crown have carefully designed carpet areas. The 1 BHK units range from 320 to 350 square feet of usable carpet area, while the 2 BHK units offer a range of 520 to 550 square feet. These well-designed living spaces are tailored to provide comfort and functionality for residents.
Lodha Crown Thane Highlights
50+World Class Amenities
Grand Clubhouse of 20,000 sq. ft.
Amidst a 70+ acre thriving ECO-SYSTEM
Shopping, schools, and medical facilities at walking distance
Land parcel – 10 acres with 7 towers consists of 23 floors.
2 towers with each tower of Ground + 23 Floors having 1 BHK & 2 BHK premium residences
Lodha Crown Thane Connectivity
Lodha Majiwada to Thane station is 4.8 km
Eastern Express highway is just 1.2 km from Crown
Lodha World School and Big Bazaar Market complex are just 1 km distance.
Jupiter hospital and Viviana mall is just 5 minute drive from the apartment project.
D-Mart and Syndicate Bank is within 10 minute's drive from the Lodha Crown
Hypercity and Bethany hospital are at 15 minutes drive from the apartment project.
The upcoming metro station is only 1 km away from Lodha Crown residential project.
Contact
Similar Properties
Lodha Crown is an upcoming residential project in thane that will be developed in phases on a 4-acre land parcel. The first phase has already been launched, featuring two towers, each consisting of a ground floor and 23 additional floors. These towers will house premium 1 BHK and 2 BHK Flat in Thane, offering a …<p class="read-more"> <a class="" href="https://www.indiarealtybazaar.com/property/2-bhk-flat-for-sale-in-thane-lodha-crown-thane/"> <span class="screen-reader-text">2 BHK Flat For Sale In Thane</span> Read More »</a></p>
Rustomjee Uptown Urbania is a highly regarded and meticulously designed township located in Thane. Spanning over 120+ acres, this expansive development offers an abundance of open space and presents luxurious 2 & 3 BHK flats that prioritize comfort and convenience. At Rustomjee Uptown Urbania, your personal space is thoughtfully integrated with an array of luxury …<p class="read-more"> <a class="" href="https://www.indiarealtybazaar.com/property/2-bhk-flat-for-sale-in-majiwada-thane-rustomjee-uptown-urbania/"> <span class="screen-reader-text">2 BHK Flat For Sale in Majiwada, Thane</span> Read More »</a></p>
Rustomjee Uptown Urbania is a highly regarded and meticulously designed township located in Thane. Spanning over 120+ acres, this expansive development offers an abundance of open space and presents luxurious 2 & 3 BHK flats that prioritize comfort and convenience. At Rustomjee Uptown Urbania, your personal space is thoughtfully integrated with an array of luxury …<p class="read-more"> <a class="" href="https://www.indiarealtybazaar.com/property/3-bhk-flat-for-sale-in-majiwada-thane-rustomjee-uptown-urbania/"> <span class="screen-reader-text">3 BHK Flat For Sale in Majiwada, Thane</span> Read More »</a></p>